When Hollywood Dates MMA! The Craziest Crossover Couples
Let's be honest here - who wouldn't want to date a Mixed Martial Artist? With our giant, earth sized man balls we constantly struggle to lug around and big girl panties that not even a Victoria's Secret manager can handle, MMA Fighters are Alpha in every sense of the word - and also, if you couldn't tell by my writing, we are also the most self-assured, borderline cocky human beings on the planet. So who else better to date us with the same level of self-importance then Hollywood celebrities?
From the desks of celebrity columns and the gathering of information from more talented homosexual journalists who have taken the burden of Hollywood gossip off my shoulders, I have compiled this list of the craziest crossover couples when MMA and Hollywood collide.
Tito Ortiz and Jenna Jameson
After Tito Ortiz separated from his first wife Kristin, "The People's Champ" played the field until going to 1st, then 2nd, then 3rd, later hitting home base resulting in 2 kids with Porn Star Jenna Jameson. We all know how that story ended, so let's move on.
Right you are Jenna. Let's move on.
Luke Rockhold and Demi Lovato
Fairly surprised when these two kids started smittin'. Demi Lovato always was a MMA fan despite her music career, and started practicing the sport when she began hooking up with former World Champion Luke Rockhold. Apparently they are no longer dating, and Demi has jumped ship to a athlete from the rival company Bellator MMA.
Yeah ya did. On to number three.
Chuck Liddell and Juliette Lewis
Juliette Lewis popped up at a UFC Event to support the Iceman when he knocked out Tito Ortiz back in 2004, afterwards the lifelong actress let one of the greatest Light-Heavyweight's of all-time jump her talented bones. Chuck Liddell quickly moved on, and began adding an mile long of cute female notches to his world class belt.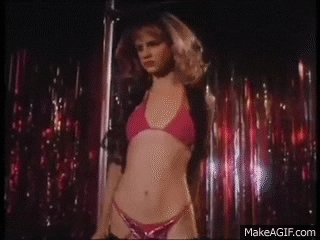 Well done sir, well done indeed.
Arianny Celeste and Travis Barker
Of course the popular ring girl and every fan boy's dream lady would want to date Travis Barker. I mean, fuck, he played in Blink 182. But the relationship didn't last long, as Barker would explain in an interview. He did give her props, and said the fling was "Awesome".
Mid-article drum solo. Thanks Homie.
Gina Carano and Henry Cavill
Gina Carano will always be the real life wonder woman, it only seemed appropriate that MMA's very own super gal started dating movie star Henry Cavill, best known for playing Superman in 'Man Of Steel' and 2016's biggest abortion, 'Batman Vs Superman: Dawn Of Justice'.
Admit it sir, Superman v Batman sucked.
GSP and Mandy Moore
Mandy Moore was a HUGE UFC Fan, and quickly was featured giving her opinions on upcoming events. Around this time, rumors swirled around the water cooler that the Pop Girl Star started hooking up with George"Rush"St.Pierre. Mandy never confirmed or denied these rumors, but in true player fashion, GSP did. Later proclaiming and i quote "I'm married to the game".
Round of applause for a playa.
Roger Huerta and Laura Prepon
In 2009, Roger was reported to be dating actress Laura Prepon, who was best known at the time as one of the stars of, 'That 70's Show' and and these days is part of the cast of 'Orange Is The New Black.' Laura also starred in every wet dream i've ever had from 1999-2001.
True that, lady. That is all.
Comments? Leave them below
#CelebritiesdatingMMAFighter #MMACouples #HollywoodCouples #LauraPrepon #TravisBarker #TitoOrtiz #JennaJameson #ChuckLiddell #HenryCavill