WWE vs. AEW: Who Will Win The War?
Back in the late 90's, it was never a better time to be a Pro Wrestling fan.
With WWE pumping out entertaining content (like DX telling the age demographics of 8-40 to suck their dicks, Steve Austin beating his boss's ass on a routine basis, the Undertaker teaching the world about the beauty of devil worshipping, etc) and WCW....well...being WCW - every Monday Night was Pro Wrestling Night in households across the country.
That is until WWE bought out WCW, and without competition to drive the creative process every week, the WWE product has been stale as sliced bread for years, and the fans who once made it a habit to never miss a show, started to walk away entirely.
Fast forward to now, the billionaire backed AEW is lighting the pro wrestling world on fire and looking to recapture the magic of the "Monday Night Wars" by going head to head with the McMahon Empire.
But does the new promotion (which will be airing programming on TNT starting in October) have what it takes to claim the Pro Wrestling throne which has been held by one company since 1998?
Let's take a dive into it and give our prediction as to whom will win the new pro wrestling war.
The Rosters
Clearly WWE is a winner in this category as touting mainstream stars such as Brock Lesnar, Ronda Rousey (Rumored to be coming back shortly), Becky Lynch, Kofi Kingston, Roman Reigns, and John Cena who is always lurking in the shadows. While AEW hands their hats on Kenny Omega, The Young Bucks, Cody Rhodes, Chris Jericho and a handfull of other guys - a few injuries here and there could completely damper the brand while WWE has a consistent talent flow that they could quickly fill any voids and so many more platforms to build new talent. AEW will have a uphill battle building new stars and time will tell if they can do it or steal stars from an established brand, my guess is the mainstream folks like Rousey won't be popping up in AEW anytime soon.
But then again, Tony Khan has more money than christ.
But then again, CM Punk could come back, then WWE is fucked.
Too many variables - My pick goes for WWE.
Predicted Winner: WWE
The Matches
AEW so far as produced nothing but 5 Star Classic Matches that have literally blown our minds. Tag Team matches are quality, Single Matches tell stories we haven't seen since the attitude era (IE: Cody Rhodes vs. Dustin Runnels), and even the Gimmick Rumbles are entertaining as fuck. WWE has played it safe as of late, rehashing the same matches we have seen time and time again for years upon years and the same type of promos with us creating a drinking game as you have to take a shot everytime somebody says "You See". If AEW can be consistent and the wrestlers don't get hurt, the match quality is going to be tough to top.
Predicted Winner: AEW
The Creative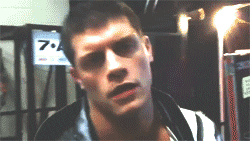 Alright i'll say it. "Be Elite" on Youtube is more entertaining than 80% of the shit on WWE Network. Maybe when they drop the PG Rating, WWE will be able to open the creative envelope alittle bit more like back in the good old days, but i predict with the loose guidelines/rules as to how AEW stars can build their characters organically and be themselves, AEW is only going to get better when they get put on network television.
Predicted Winner: AEW
The Shows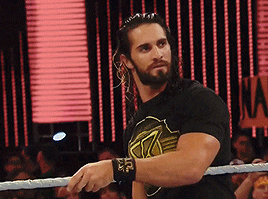 Can't really make a prediction just yet considering AEW does not hit the small screen until October, but WWE has been in the game for YEARS, and with their new deal with Fox, Fox is putting all of their focus into making the AEW show look amateur in comparison. Fox and WWE know what they are doing, and i think the production will continue to blow people's minds.
But also, AEW says it will be sports driven and not include the shitty promo's WWE is known for.
Time will tell, until then our pick goes to WWE
Predicted Winner: WWE
The Pay Per Views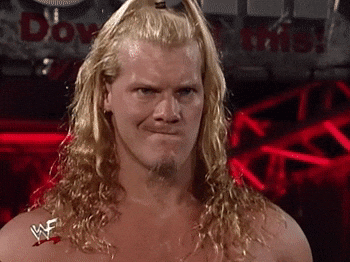 Yeah. AEW put on the two best Pay Per Views i've seen from wrestling in the last 5 years.
Enough said.
Predicted Winner: AEW
Our Prediction: AEW buys WWE.
.....
Okay, maybe it doesn't go that far. But from a brand standpoint, i see AEW putting on a far better product top to bottom.
Agree? Disagree? Leave a comment in the section below