Floyd Mayweather to fight in 2020, possible opponents?
If this story hasn't been told more times than how your mother met your father (or his best friend, because these women be triflin'), UFC President Dana White has teased a collaboration with Floyd Mayweather Jr. and his return bout happening sometime in 2020.
Makes sense, considering the money with Mayweather comes with him competing in the ring, and anything less would be white noise. But now that this collaboration has been officially announced, the very imaginative fight community began speculating who his next opponent would be.
My one source within the UFC brand attempted to give me the inside scoop....
I can confirm that he has failed.
So who would be the possible opponent that would ACTUALLY make sense for the undefeated former world champion who made $500,000 for every punch he landed in the last decade?
Here's our thoughts....
He'll only fight people that won't threaten his legacy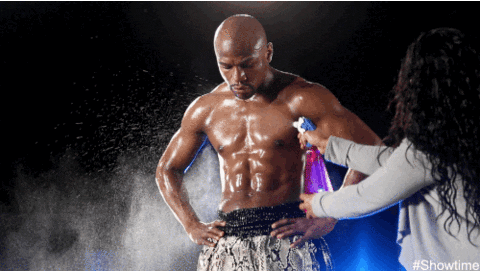 What is the one thing more important to Mayweather than money? His undefeated record. Besides the smoke show women on his arm and all of his money in the bank account, his undefeated record is his most prized possession and "I'm a winner" badge of honor that he will never ever put in serious danger. Anybody that says all he cares about money doesnt realize he loses and spends money by the millions, so anybody that wants him to fight a title contender or world champion will be seriously disappointed.
Pacman Rematch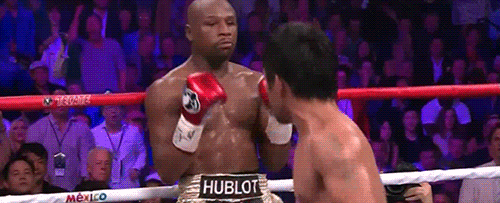 Let's face it, Mr.Manny isnt the same fighter he was at the beginning of the decade or the beginning of two decades ago, and Mayweather picked the right time to fight the battle worn future hall of Famer to have the odds in his favor. It was a boring fight, because Mayweather made it look easy and systematically picked him apart. If it happens again, everybody knows it will go exactly like their first meeting, so Mayweather could be exploring this option for a easy payday at the expense of people buying the PPV expecting a war. I dont know why anyone would buy this fight again however, considering Nyquil takes their first fight to go to sleep at night.
Khabib Time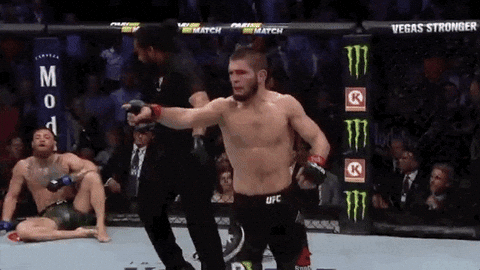 This fight makes sense for Floyd considering Khabib's main bread and butter is grappling, not to mention Khabib is one of the biggest stars in the UFC right now. For Khabib, it would make zero sense to any educated fight fan or critic or fighter or coach, but why not make a $100 million to get spanked by TMT and continue to make UFC Fighters look inferior to Mayweather. The only thing that loses is the dignity and soul of the sport of MMA, why not?
McGregor Rematch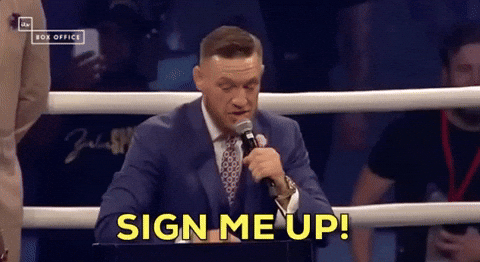 This fight made no sense the first time considering McGregor has zero professional boxing experience at the level of Mayweather. Come on, Floyd is an Olympic Bronze Medalist, Undefeated, Multiple time world champ, and if it was any other time, any athletic commission would NEVER allow a 0-0 fighter to jump the ranks to take on the GOAT. Now that Mayweather carried him for 7 rounds before laying down the hammer, Conor can hang his hat that he landed the most punches on Mayweather out of his last 10 opponents, and use that as a selling point to promote a rematch. Casual fight fans don't know any better and will most likely buy into a rematch
Either way, Floyd Mayweather is past his expiration date and his long deserved retirement will continue to be way over due. Unfortunately UFC and TMT both agree that "leaving well enough alone" doesn't apply in the fight business, so we will have to wait and see what comes about in 2020.