We have finally arrived to UFC 246 and the comeback of that very popular fellow that all the boys & girls are excited about.
What's his name again?
It rhymes with boner bootlegger. I don't know....
Anywho, The Notorious Conor McGregor returns to face off with octagon veteran Donald Cerrone, who will either play the role of gatekeeper or the man who could potentially spoil the irish festivities.
We have analyzed (ha. anal) every single detail (ha. tail) about this highly anticipated main event along with all the match-ups on this super balanced, super stacked fight card and we will give our brief thoughts & predictions.
Main Event
Conor McGregor vs. Donald Cerrone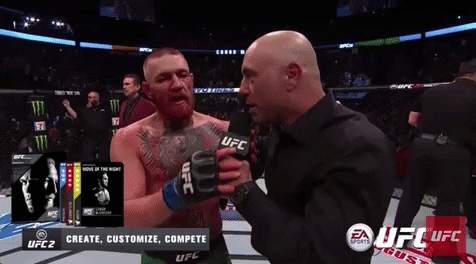 Conor McGregor is coming off a humiliating defeat at the hands of "He who wrestles bears" Khabib Nurmagomedov in a way that could only be compared to Ricky Bobby's first meeting with Jean Girard in Talladega Nights. After a long time away from the octagon, selling his delicious beverage to which i've drank it and woke up next to a girl i still don't remember her name to this day, he will finally return to reclaim his throne as the top draw in all of combat sports. Welcoming him back to the octagon is Donald Cerrone, a battle tested veteran coming off two defeats to Tony Ferguson and Justin Gaethje.
I can't put my finger on why my head keeps leaning towards the word "Upset", considering Welterweight is Cerrone's stomping grounds and McGregor has spent quite a bit of time away from the octagon.
However, my heart tells me Cerrone's focus is on other things at the current moment, like his new baby boy and spending time with his family, he has had a string of bad luck since going rouge from Jackson/Wink MMA, and telling by his verbiage leading up to this fight, Mixed Martial Arts has been downgraded from a "hunt for supremacy" to "just a job", while McGregor will be fighting with a new found fire under his ass knowing that a defeat could be the final nail in the coffin.
The stats are dead even between the two in almost every category so this is not going to be a walk in the park for McGregor no matter how many people are predicting Donald's impending doom. But I predict McGregor will be able to grind it out and grab a decision to continue on his tour back to the top.
Predictions:
McGregor over Cerrone by Decision
Co-Main Event
Holly Holm vs. Raquel Pennington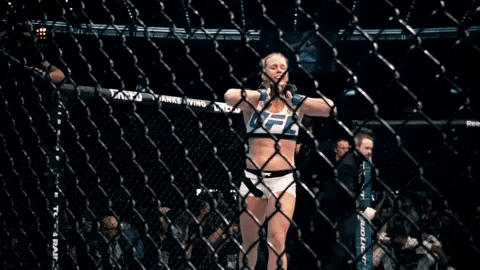 This is an interesting fight to say the least just because under the shadow of the dominate champion Amanda Nunes who defeated both competitors, Holly Holm and Raquel Pennington will not only be fighting for a W and a chance at another shot at Nunes, but they will be fighting to stay relevant. Never the less - Holm despite a string of shortcomings, is still that dangerous gal that lit the world on fire with a knockout win over Ronda Rousey, and Raquel Pennington is still that bad lady who beat Miesha Tate, so it will come down to who will show up to play on Saturday Night.
My Guess? Holly Holm's reach will be enough to keep the aggressive Pennington at bay similar to what Holm was able to accomplish against shorter opposition, and give her enough time and breathing room to apply her gameplan to win a hard fought decision.
Predictions:
Holm Over Pennington by Decision
I'm tired of typing as you are probably tired of reading, So here are our other predictions for the fights that will be happening on the main card at UFC 246:
Ferreira Over Pettis by Decision
Grasso Over Gadelha by Decision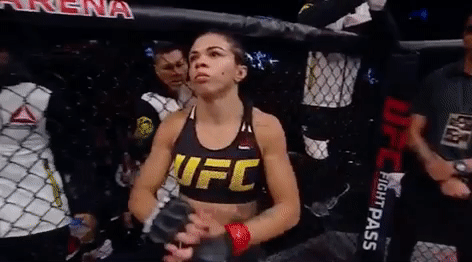 Greene Over Oleinik by KO
Agree? Disagree? Leave a comment below!