Cowboy didn't throw the fight, You're just an asshole
UFC 246 was an eventful evening to say the least.
It was night of competitive fights, compelling storylines that lived up to all expectations, and of course, the man who brings the most casual eyeballs onto the sport Conor McGregor finished his triumphant return in quick fashion, disposing Donald Cerrone in bathroom break, ordering one shot, my last relationship, record breaking time.
As our fight predictions suggested, I bet on McGregor to take it home in a hard fought decision with cowboy, despite the fact deep down I wanted Cerrone to some how find a way to pull it off. However - to my surprise, McGregor was not fucking around in his comeback fight, and finished him off faster than a one night stand in Belmar New Jersey over memorial day weekend.
It was surprising to me, hence I could only imagine what casual viewers were thinking. And also to my surprise, those casual viewers took it two steps further to even suggest McGregor's win was not the product of solid preparation, but Cerrone threw the fight.
To which, I'd suggest you might have never been in a MMA fight, or your bias from Conor's past behavior, or you are tired of watching him succeed, or ::gasp:: you might be an asshole.
Here is my chance to reason and speak logic as to why this opinion is completely fiction.
1. It makes no sense financially
Remember when Nate Diaz was getting paid a very small amount to fight McGregor on short notice and he ended up finishing The Notorious when his momentum was at an all time high? Nate Diaz made fucking MILLIONS after. Nate Diaz was on every talk show. Diaz was getting sponsorship deals. Everybody was talking about Nate Diaz like he was the second coming of Jesus Christ. Now imagine if Donald Cerrone was able to pull off the same feat and put another nail in the irish coffin? Case and point, there is more money to be made derailing the notorious hype train then there will ever will be just showing up and getting UFC/Reebok money. If Dana White/WMG could watch Khabib and Nate Diaz take Conor to the cleaners without an attempted payoff, they could and would do the same thing for Cerrone. Plus, it builds another superstar, making themselves even more money.
2. IT MAKES NO SENSE FINANCIALLY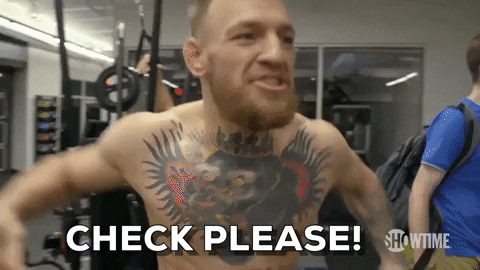 I'll make you read the first bullet point just to drive the point home. I want you to read it and let it soak in before you proceed to bullet point 3.
Okay, good.
3. It shits on Conor McGregor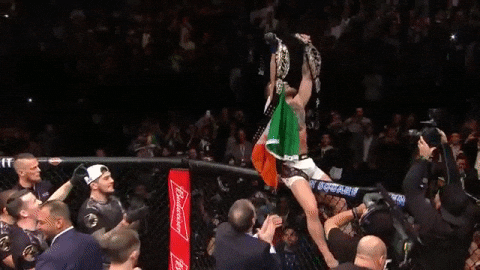 Losing infront of your friends and family can be a traumatic experience to which it takes alot to come back and risk going through the same occurance. Now imagine coming back from a dominate loss infront of the biggest worldwide audience in MMA history. Conor joins the elite group of big dick bandits to do just that, showing the same creative, loose, and spectacular fighter that lit the world on fire. It takes balls/lady parts to do what he did, and despite the fact you might have never put yourself in a position to come back from adversity, people like Conor did - and you are shitting on his efforts with that statement that Cerrone gave him the W.
4. It shits on Donald Cerrone
Cerrone has represented himself always as a true professional throughout his entire career. Hard working, talented, great teammate, great father, great husband, great grandson, and always willing to show up in the cage on a pubic hair's notice to lay it all on the line. He joins an elite group of people that fought more times in the UFC octagon than Ike & Tina Turner fought during their marriage. You are shitting on his hall of fame caliber career by even suggesting he would abandon what made him beloved to disgrace himself, the sport, and McGregor, a man he proved to respect and trained to disappoint for financial/career benefits.
5. Throwing fights in MMA just doesnt happen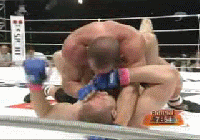 The last time in recent memory that somebody actually threw a fight and it was proven, it was Mark Coleman fighting the extremely popular Nobuhiko Takada in Japan in 1999, who's stock fell to an all time low after two defeats to Rickson Gracie. Yes, he did it for financial benefit. Yes, he did it for easier opposition in the early rounds of the 2000 PRIDE Grand Prix. But despite all of his career accomplishments including winning said Grand Prix, that one thrown fight carried a stigma throughout his entire career to which 20 years later I can still vividly remember it. Mark Coleman is much more than what he did during a time there was no money in MMA, but why would any fighter want to be remembered as the guy who sold his soul for money? Besides that, Dana White would fucking kill someone.
6. Conor is just that damn good
It's time for people including me who dislike Conor McGregor for one reason or another, to accept he is just that damn good and that fucking talented. Face it. He is a once in a lifetime athlete with weapons and gifts only comparable to the Jon Jones, Anderson Silvas and GSP's of the world. Hes a winner, and just like the Patriots and other winner's who make 1st place a habit, people love seeing a winner finally lose and join a majority of the world in mediocrity. We cannot judge him and hate him for being talented or making excuses to why he is so talented. I too, disliked Conor, But because as a MMA purest who saw the likes of Sakuraba selling out the Tokyo Dome just by being his entertaining self, disagree that the trash talk is necessary when McGregor has so much more to offer. To which I was proven right when he put on an incredible show infront of a huge audience while being a class act. I still wont jump on the bandwagon yet considering going with the crowd has never been my style, but we also need to accept the fact is he is also human, who makes human mistakes, and we cannot judge him when we arent close to being perfect.
So in closing, don't be an asshole, we need to collectively agree that McGregor is back, and Cerrone didn't throw the fight, The Real Notorious just showed up.